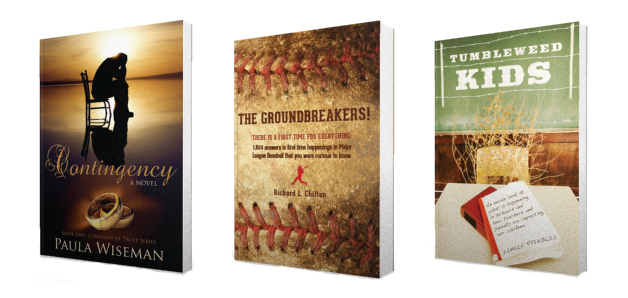 I'm biased, of course, because I own
self-publishing company
MindStir Media
-- but, nevertheless, I believe there are several important traits to look for when selecting a
top self-publishing company
to work on your book...
Custom book design: Your cover design is crucial to the success of your book. Books are judged by their covers, so don't skimp on the design of your book. Make sure you choose a self-publishing company that can commit to creating a professional custom cover design for your book.
Control: Only work with a self-publishing company that allows you to call the shots. This means the company should take your book design vision into account and ensure that you're happy with the final product. Some self-publishing companies, like MindStir Media, even allow unlimited book design revisions. Control is also supremely important with respect to the editing of your book. It's ideal to receive feedback from a professional editor, but you as the author should be able to overrule the editor. It's your book after all. A self-publishing company shouldn't be allowed to change even one word of your manuscript without your being able to accept or reject each change.
Keep all rights: A top self-publishing company will allow you to retain all publishing rights and copyright.
Worldwide book distribution: Some of the cheap, less reputable self-publishing companies either offer no distribution at all or very little distribution. It's important to have your book widely available to the public. Online retail outlets should include Amazon.com, Barnesandnoble.com, Booksamillion.com at the very least. At MindStir Media, we distribute books to around 30,000 wholesalers, retailers and booksellers in over 100 countries.